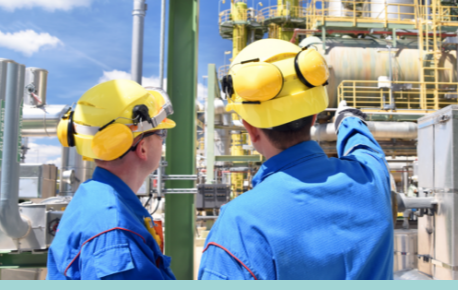 Paper
Learn How Refineries Can Reduce Emission Detection and Repair Time by Up to 80%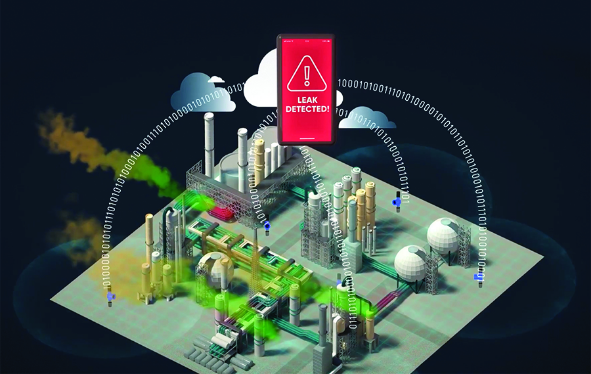 Press Release
AirCompliance Solution Enables EPA Approved AMEL for LDAR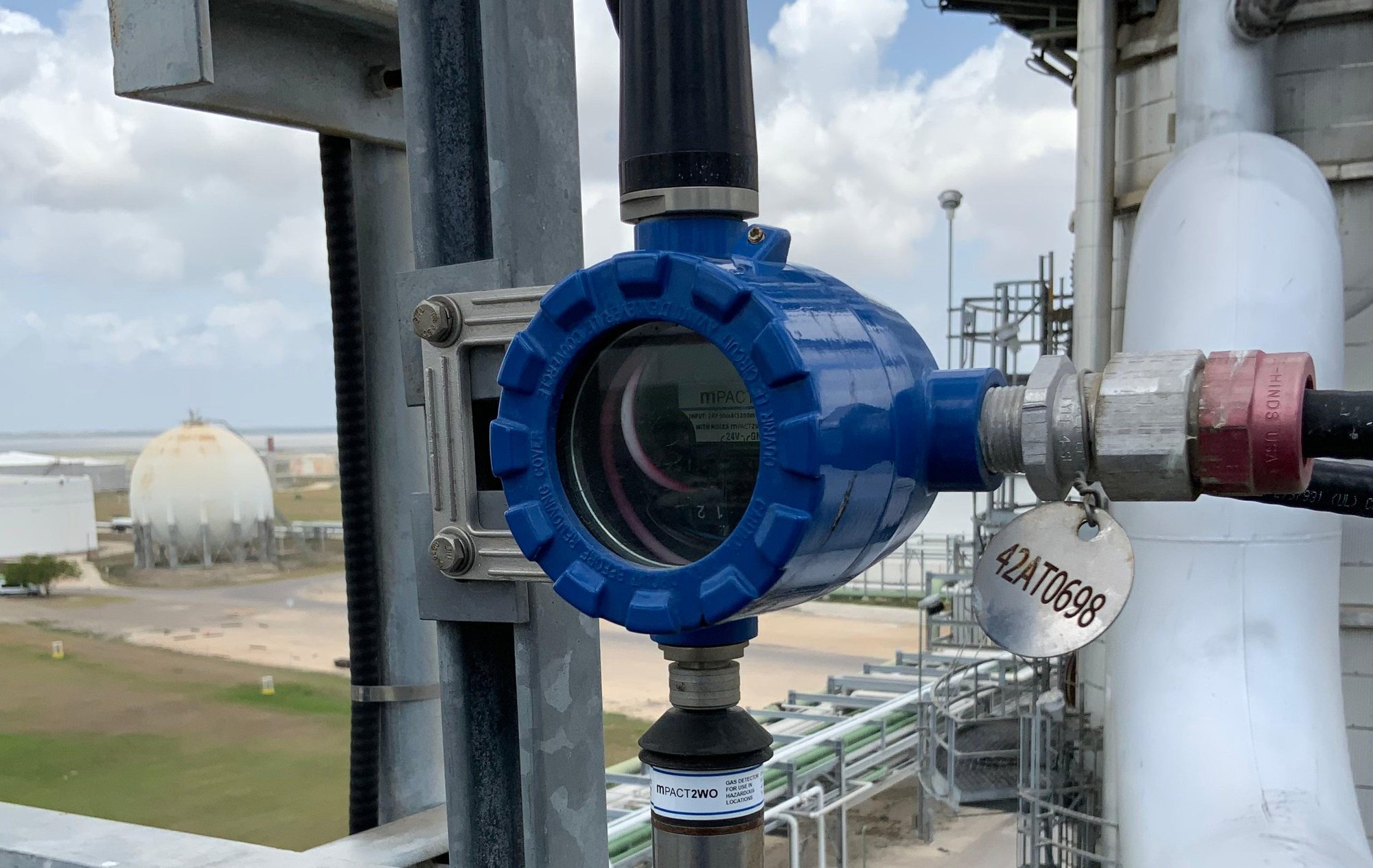 PAPER
Flint Hills Resources' Dillon: Safety, Stewardship Remains a Priority
Jump start with operator-centric, operator-familiar, and operator-trusted solutions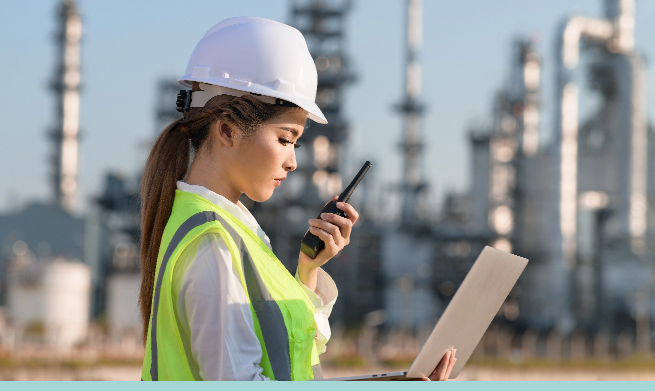 Access real-time data for quick assessment
Drill down for rapid root cause analysis
Continuously improve operational performance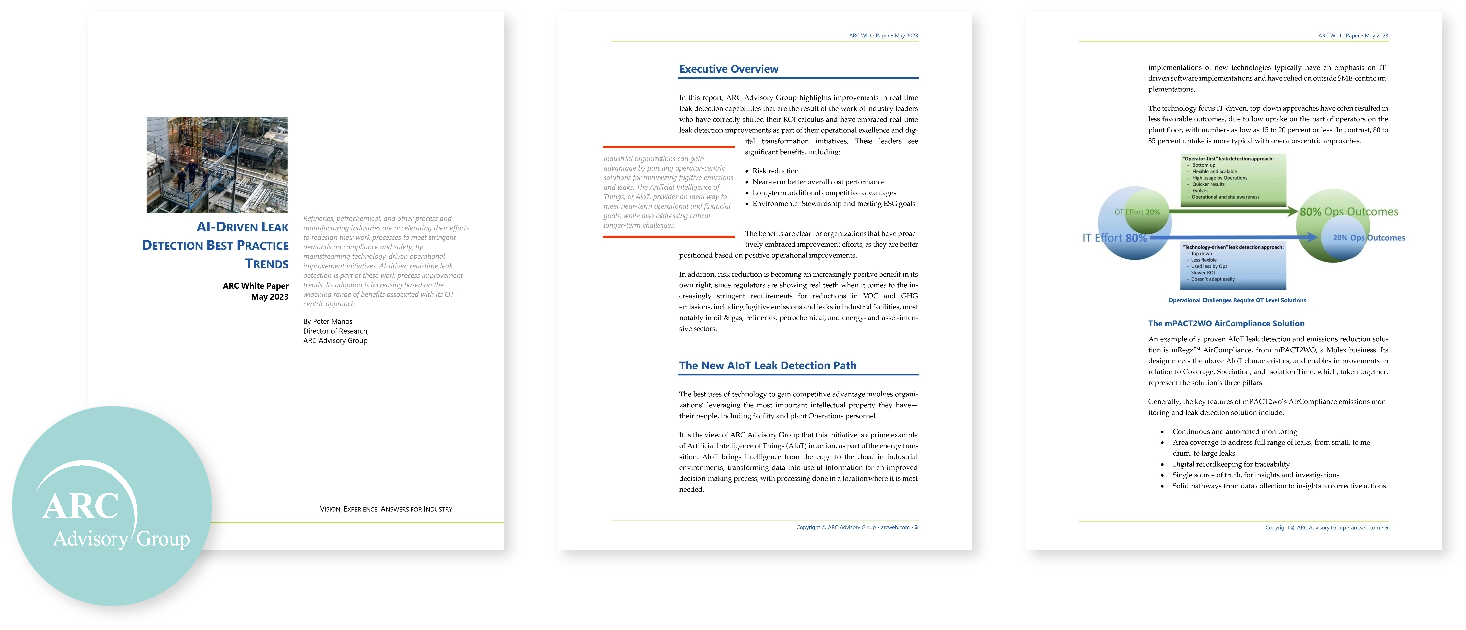 How Can Plant Operators Improve Fugitive Emissions Reduction With AIoT-Based Real-Time Detection?
Get our whitepaper to learn more
What makes mPACT2WO solutions different?
Proven operator adoption | Sitewide scalability
Next Generation Sensors
Trusted Operational Analytics
Operator Response Workflows
Solutions for Industrial Operations
Integrated operational context that includes process and maintenance information

mRegz™ AirCompliance Solution
Continuous emissions monitoring to reduce emissions and enhance process safety by supporting ESG (Environmental, social and governance) goals.

mCluez™ Corrosion Monitoring Solution
Fixed asset health monitoring for unexpected corrosion and unplanned maintenance.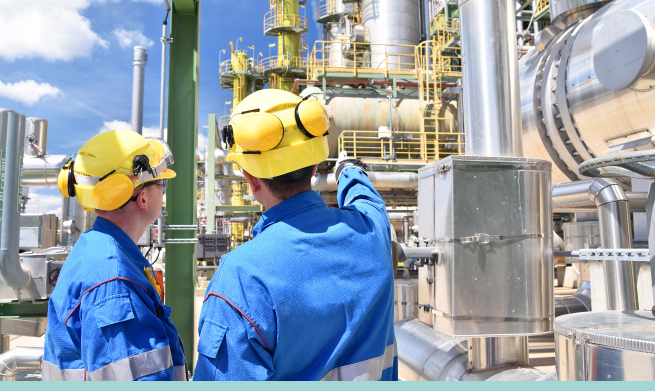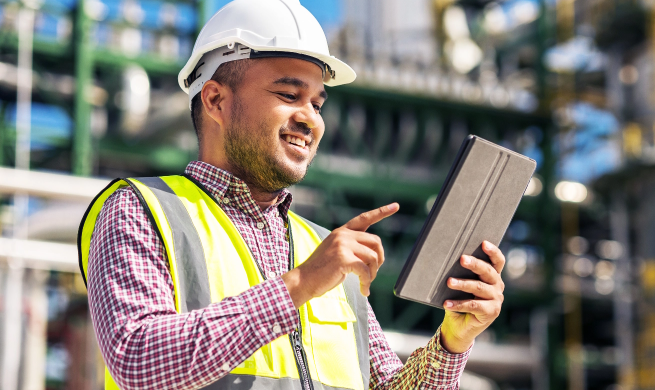 How would you use mPACT2WO solutions in your industry?